Our Aims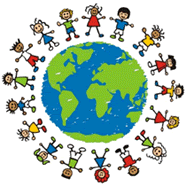 At Eastern Green we are proud to be an inclusive school providing a high quality, creative and challenging education within a secure, caring and happy environment, where every child experiences a sense of enjoyment and achieves their full potential. Our core values are 'respect', 'safe' and 'ready' and these are embedded into all aspects of school life.
Our aims are that we:
· Create a happy, caring and safe school with equal opportunities for all.
· Develop lively, enquiring minds, enjoying the widest variety of life-long learning experiences.
· Encourage healthy and active lifestyles.
· Achieve excellence with pupils having high expectations of themselves and those around them in all aspects of school life.
· Provide a broad and balanced curriculum where every child's needs are catered for.
· Develop confident and engaged learners willing to make a positive contribution to school life.
· Develop personal, spiritual and moral values respecting other races, religions and cultures.
· Promote positive relationships, appropriate behaviour and good manners at all times.
· Enable children to understand and respect the world in which they live in order to become good citizens.
· Welcome and develop relationships with parents and carers, providing high quality information and good communication to overcome barriers to learning.
· Continue to develop our already highly skilled staff team.